The Poet and the Poem
2022-23 Series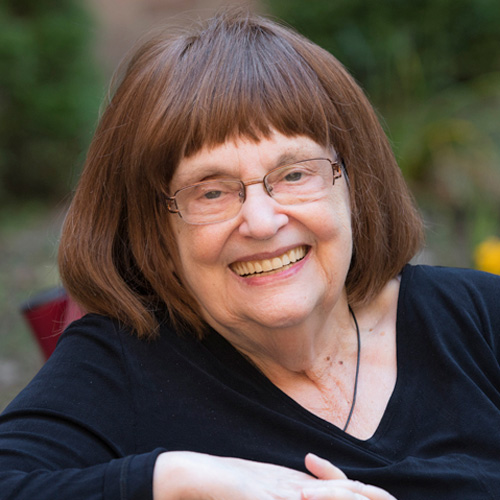 Featured Maria Mazziotti Gillan
Click here for Maria Mazziotti Gillan podcast.mp3
Maria Mazziotti Gillan is a recipient of the 2014 George Garrett Award for Outstanding Community Service in Literature from AWP, the 2011 Barnes & Noble Writers for Writers Award from Poets & Writers, and the 2008 American Book Award for her book, All That Lies Between Us (Guernica Editions).
She is the founder /executive director of the Poetry Center at Passaic County Community College in Paterson, NJ, and editor of the Paterson Literary Review. She is also a Bartle Professor and Professor Emerita of English and creative writing at Binghamton University-SUNY.
She has published twenty-four books. Her most recent books are When the Stars Were Still Visible (Stephen F.Austin State University Press, 2021), the poetry and photography collaboration with Mark Hillringhouse, Paterson Light and Shadow (Serving House Books, 2017) and the poetry collection What Blooms in Winter (NYQ Books 2016.) Others include The Girls in the Chartreuse Jackets (Cat in the Sun Books, 2014); Ancestors' Song (Bordighera Press, 2013); The Silence in an Empty House (NYQ Books, 2013); Writing Poetry to Save Your Life: How to Find the Courage to Tell Your Stories (MiroLand, Guernica Editions, 2013); The Place I Call Home (NYQ Books, 2012); and What We Pass On: Collected Poems 1980-2009 (Guernica Editions, 2010). She is co-editor of four anthologies with her daughter, Jennifer.
Visit her websites:
Poetry website: www.mariagillan.com
Poetry Blog: mariagillan.blogspot.com
Artist website: mariamazziottigillan.com
---