Poets Commemorate China's Nanking Massacre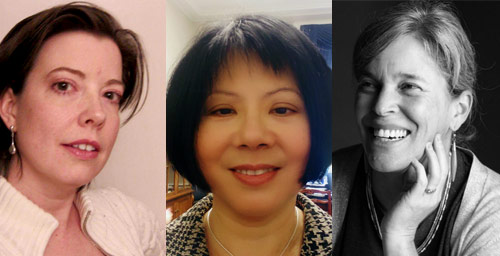 Featured winners of Global Poetry Contest are Jessamine Price (1st) Shelby Song (2nd) Joanna Smith (finalist)
Click here for Nanking Poets.mp3
Jessamine Price is a poet and essayist with an M.Phil. in history from Oxford and an MFA in creative writing from American University, where she received the Myra Sklarew Award for best thesis. Her writing has appeared in anthologies and journals that include Hunger Mountain, the Lascaux Review, Rust + Moth and Rattle Poets Respond. Originally from Alexandria, Virginia, she currently teaches in South Korea.
Shelby Song grew up in China but has spent most of her life studying and working in the United States. She has a B.A. in Japanese Studies from Wellesley College. She also studied political science at the University of Chicago, public policy at Harvard's Kennedy School, and business and accounting at Golden Gate University and City College of San Francisco. She has worked both in the private and public sectors. Now she works as a consultant and translator, helping to connect Chinese and American businesses and institutions. She also serves on the board of multiple nonprofits.
Shelby grew up reading and loving classic Chinese poetry and Japanese haiku, as well as poems written by Tagore, Omar Khayyám and Goethe, among others. She occasionally dabbles in writing poems of her own as well as short stories.
Joanna Oltman Smith was born and raised in Berkeley in the Age of Aquarius until college brought her East. She resides in Brooklyn where she's a full-time mother, urbanist, and community activist serving on her local Community Board and civic committees addressing issues ranging from transportation to police/community relations to parks. Her poetry often intersects with her political interests. Anna Deavere Smith selected her to participate in the groundbreaking Mattering Forum, an arts-based exploration of American policing. Her poem "The Beauty of Uncertainty" received an Honorable Mention from Indiana Humanities on the occasion of the Indy 500's centenary. She is a member of the Sweet Action Poetry Collective.
---