The Poet and the Poem
2023-24 Series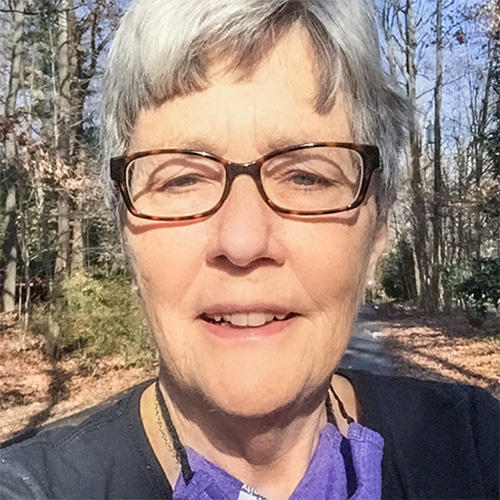 Featured Susan Okie
Click here for Susan Okie podcast.mp3
Susan Okie is a poet, a doctor and a former Washington Post medical reporter and science editor. Her poems have appeared in The Gettysburg Review, Prairie Schooner, The Bellevue Literary Review, Journal of the American Medical Association, Cider Press Review, Gargoyle, Beltway Poetry Quarterly, Innisfree Poetry Journal, Valparaiso Poetry Review, Little Patuxent Review and other magazines. Her poem, "Perseid," was chosen by Michael Collier as the first-prize winner in the 2012 Bethesda Poetry Contest. Her poem, "In Hades" was a finalist in The Bellevue Literary Review's annual poetry contest, judged by Cornelius Eady, and "Metamorphosis, a poem published in 2016, was featured as poem of the day on Poetry Daily. In 2014, she received an MFA in Poetry from the Warren Wilson College MFA Program for Writers.
Susan's poetry chapbook, Let You Fly, was a finalist in the 2017 New Women's Voices contest held by Finishing Line Press, and was published in 2018. She is also the author of two nonfiction books, and is an assistant clinical professor of family medicine at Georgetown University School of Medicine. She volunteered as a physician for eighteen years with Mobile Medical Care, treating low-income adults in Montgomery County, Md.
Susan is married to Walter Weiss, a former medical school classmate, and lives in Bethesda, Md. They have two sons. Woman at the Crossing is her first full-length poetry collection.
---